Auto Repairs & Services in Oklahoma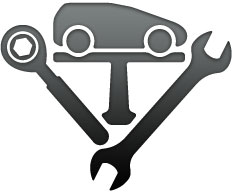 Auto Services at Hibdon
Hibdon Tires Plus specializes in more than just tires! In fact, that's the reason why there's a "Plus" in our name! You can get all your car care needs taken care of in one of our many locations in Oklahoma. Whether you need preventative maintenance or unexpected car repairs, our professional auto technicians are here to help! 
Get the Right Preventative Services
Getting timely manufacturer-recommended services is one of the best ways to keep your engine running like new. Luckily, at Hibdon Tires Plus, we can help you understand your carmakers' recommendations, and perform the services you need at prices you can afford. From tire alignments to oil changes to wheel rotations, we got your back and your engine!
Learn more about maintenance services: 
Get Repairs When Things Go Wrong
With time, wear, and accidents, your car may need some extra care! At Hibdon Tires Plus, we go the extra mile for your vehicle, giving you professional diagnostics and repairs to help keep your ride on the road. 
When you hear your brakes grinding, see smoke coming from your engine, or notice other signs that something's wrong with your car or truck — you can turn to our certified technicians in Oklahoma for help troubleshooting and diagnosing your car problems. Once we get to the bottom of the issue, we'll report on your car's health, so you can make important decisions on which repairs you want us to make. 
Learn more about our repair services: 
Our ASE-Certified technicians are ready to help you with repairs and services like battery replacements, engine repairs, brake inspections and repairs, timing belt replacements, car A/C repairs, fluid flushes, tire repairs, and more.
Visit Us for Car Care in OK 
Is your Check Engine light on all of a sudden? Drop in to one of our stores for diagnostics and repairs. Need an oil change in a few hundred miles? Schedule maintenance appointments for timely oil changes and services when you need them! With dozens of locations across Oklahoma, and regularly updated car care coupons, you can easily take care of your car so that it can take care of you. Show the road who's boss with the help of our ASE-certified technicians near you!