TRICO® WINDSHIELD WIPER BLADES
State of the art wiper technology
Are your wiper blades squeaking, streaking, or chattering?
Those are sure signs you're overdue for a wiper blade replacement. Much like changing the oil and installing new tires, wiper blades are a critical part of vehicle maintenance and should be replaced every 6-12 months. Worn-out wiper blades can't effectively maintain a clear field of vision, and that can be dangerous. Keep yourself and your passengers safe—visit your local Hibdon Tires Plus store for new high-quality TRICO® wiper blades.
TRICO® WIPER BLADE TECHNOLOGY
CONVENTIONAL
TRICO 30 Series® blades are standard wiper blades made with high quality rubber and high-strength steel. They are designed to meet and exceed original equipment quality standards.
BEAM
TRICO Pro® premium beam blades apply uniform pressure allowing for more efficient surface coverage on today's curved windshields. Acting as a continuous pressure point, the TRICO® beam creates more windshield surface contact than conventional wiper blades for superior performance. These high-performance wiper blades are designed to last longer and perform better than the average wiper blade.
REAR
We got your back! TRICO ExactFit® rear wiper blades are Original Equipment replacement wiper blades designed to fit your vehicle's exact wiper arm type.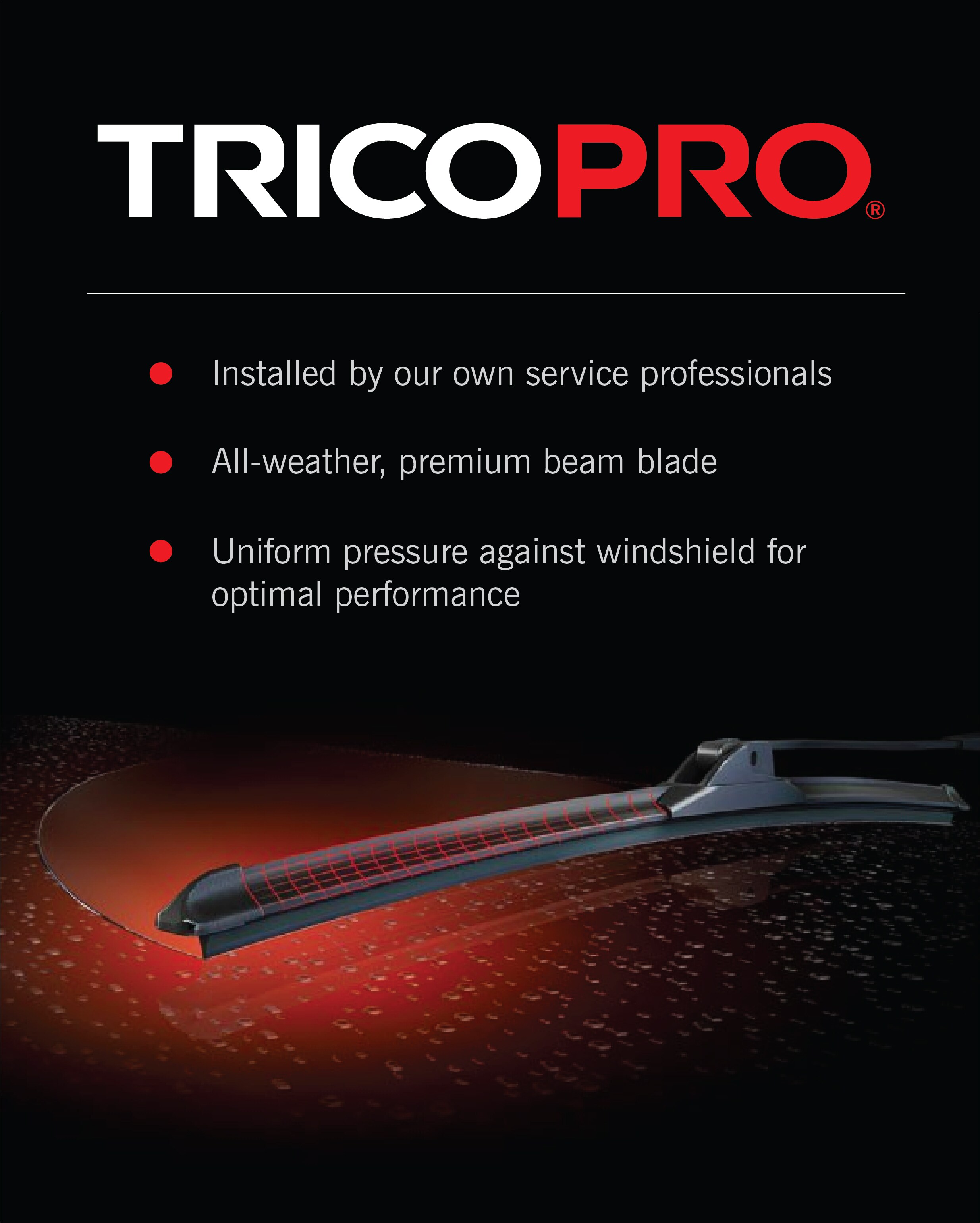 innovation, development, and a dedication to quality
Hibdon Tires Plus stores carry the best wiper blades in the business – TRICO® wiper blades. Our auto service professionals can help you quickly find the right replacement blade for your vehicle at a great price.  
TRICO® has been the first name in wiper blades for more than 100 years. Relying on innovation, development, and a dedication to quality, TRICO® offers technologically advanced wiper designs, as well as traditional ones, meant to keep your car or truck at factory-level performance. Visit your local Hibdon Tires Plus store and find out which TRICO® option is best for you and your vehicle.
FIND A STORE
Learn More About Maintenance Services
Why Hibdon Tires Plus?
At Hibdon Tires Plus, there's a lot behind each word in our name. When it comes to tires, we have thousands of them for all vehicle types, and we'll give you a quick, free quote. And with our "Best Tire Prices" Guarantee, we'll match any locally advertised price. Find a better price within 30 days of purchase, and we'll give you twice the amount of the difference.
On-Time Guarantee
Your time is valuable. So we guarantee your car will be ready when we say it will, or we'll give you 10% OFF your next purchase.*