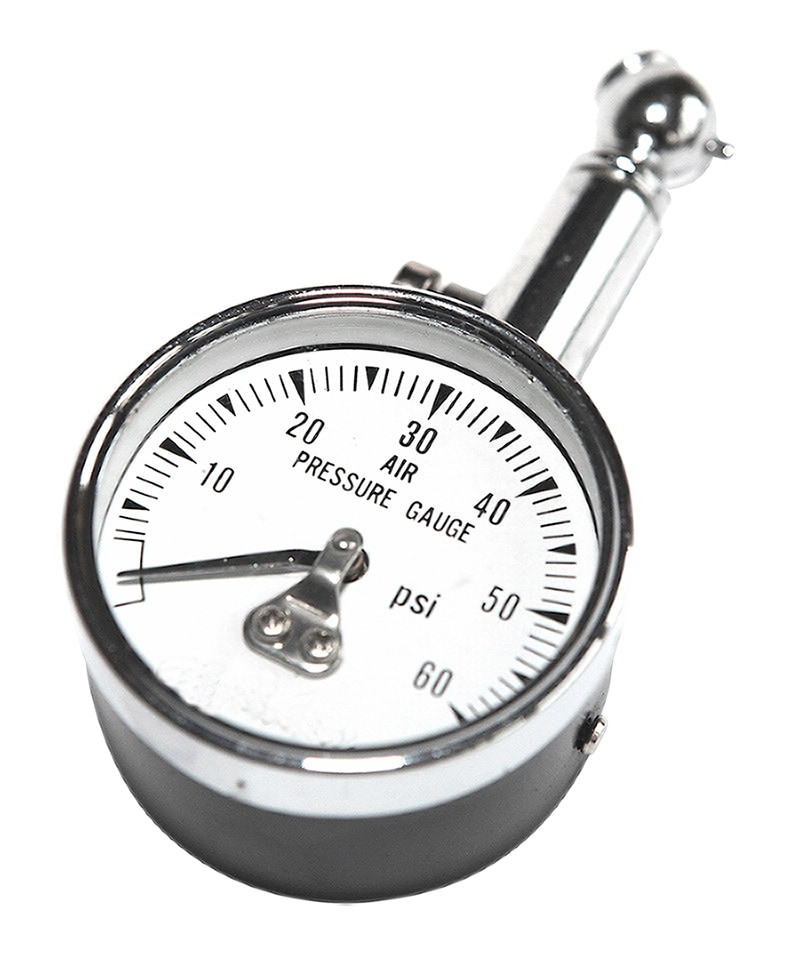 Tires work better under proper pressure.
Not so fun fact: your tires lose a little bit of pressure every day. Tires can lose 1 psi of inflation pressure per month under normal driving conditions. Additionally, tires can lose an additional 1 psi for every 10 degrees of ambient temperature change. Winter to Summer, you can expect the air pressure to go up with the change in seasonal temperatures. Summer to Winter, you can expect to see the air pressure drop with the decline in temperature. But keeping your tires filled properly makes for better handling and fuel efficiency, and helps your tires last. 
You should check your tires every other time you fill up your tank. Look in your vehicle owner's manual to find out what the pressure should be. You should also be able to find it on the tire placard on your driver's door, doorpost, glove box door or fuel door. Of course, we want to make it easy for you, so you could just use the search below.
Find Your Vehicle's Recommended Tire Pressure
This information is compiled from third party sources and is for your informational purposes only. This information is offered on an "as is" basis. Hibdon Tires Plus does not warrant or make any representations regarding the use of or the results of the use of this information. Consult your vehicles owner's manual for further information. This disclaimer is in addition to the hibdontire.com terms and conditions.